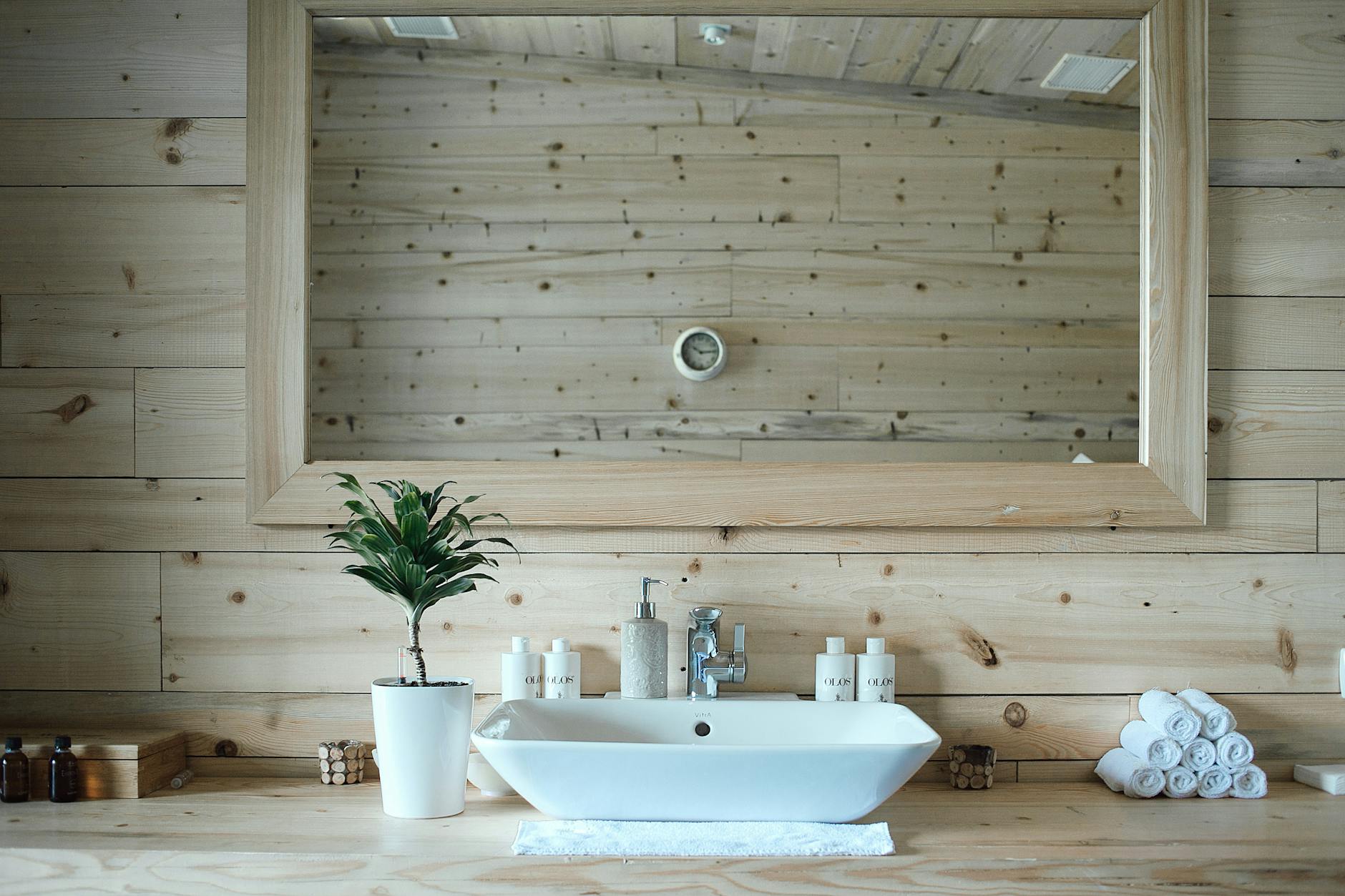 Whether we like to admit it, the bathroom in any home is just as important as the other spaces throughout it. It's where homeowners get ready to start their day and turn in for the night before going to bed. It's also a sanctuary and spa away from moments of chaos in your household. This is why when it comes to remodeling, renovating your bathroom can help enhance your interior design, functionality, and the overall property value of your home.
Therefore, if you're looking to give your bathroom a well-deserved upgrade consider adding these design elements and appliances to help elevate your renovation and create the bathroom you've been dreaming of.
Add Heated Flooring
Although not technically a requirement, adding heated flooring sure is nice! Heated flooring can help create a comfortable and cozy bathroom experience during the wintertime, or keep you warm right out of the bath or shower. So, if you're not restricted by a budget, heated flooring is a fabulous design touch that will help turn your bathroom into an oasis.
Upgrade Your Shower and/or Bathtub
Whether you prefer showers, baths, or both, upgrading these elements in your bathroom can provide you with a world of design possibilities. Consider installing a freestanding bathtub with whirlpool features to pamper yourself after a long day, or a large frameless shower with intricate tiling, shower bench, and rainfall shower head for the ultimate spa experience.
Upgrade Your Toilet
Another easy way to upgrade your bathroom is to replace the toilet for one that is more contemporary and sleeker. Consider opting for a toilet with a hidden water tank that is typically placed behind the wall rather than behind it, or a low-flow toilet if you would like to save money on your water bill in the future.
Change Up Your Vanity
Changing up your vanity is also a great and easy way to improve the overall design of your bathroom and add storage to spaces that are on the smaller side. If you aren't short on space or storage, replace your bathroom cabinets for a floating vanity. Don't be afraid to play around with wood colors, single or double vanity installation, and sizing as well for a refined, yet sophisticated look. For homeowners looking for something more traditional, consider installing antique vanity with dark or cherry-stained wood for a timeless appeal.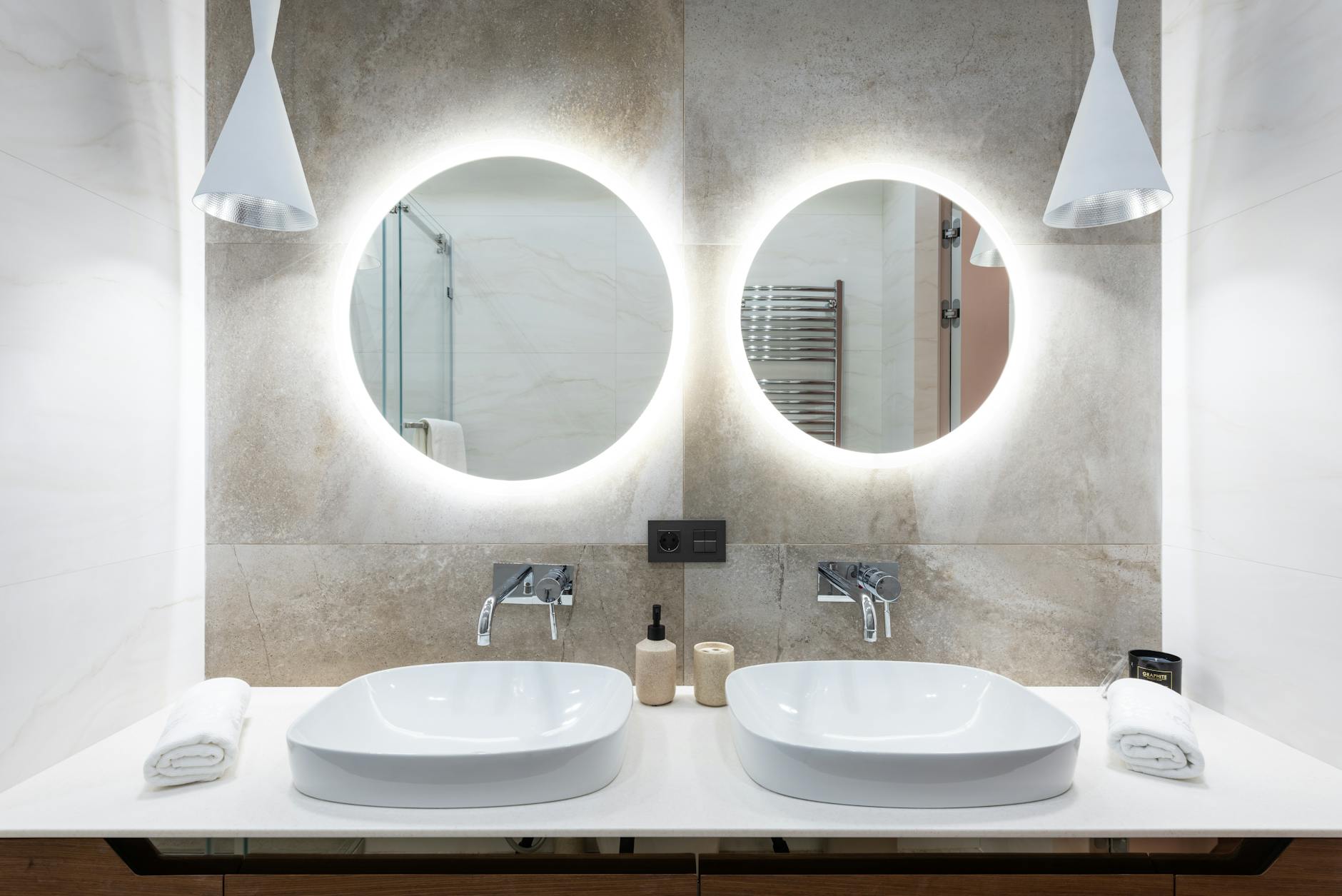 Play With Lighting
Many homeowners overlook the importance of lighting when it comes to creating a specific ambience throughout their space. However, lighting is not only a cost-effective solution, but it can also help enhance the overall décor and character of a room, including your bathroom. Consider placing lights underneath cabinets, in your shower, or above your bathtub and installing a dimmer to set the mood.
Enhance Your Bathroom Fixtures
When choosing your bathroom hardware for your skin, cabinets, shower, bathtub, and towel racks, play around with various finishes and materials to help bring out the overall character of your chosen design. For example, for something more contemporary try opting for black, sleek finishes and hardware with clean lines. If you're looking for something more rustic, consider hardware with copper or weathered finishes.
Mix and Match Tiling
Tiles are another fantastic element to change up when you are renovating your bathroom. Try using smaller tiles on your shower floor with larger tiles on the back splash, or intricate titling on the flooring of your bathroom for a cohesive finish. You can also play around with textures and colors as well to add more of a focal point throughout your bathroom space.
Your Dream Bathroom is Waiting for You
Renovating your space can be overwhelming. However, one of the nice things about upgrading your bathroom is that you can start with little improvements here and there if you aren't up to doing it all at once. Whether you're looking for a pop of color or a minimalistic haven any design is possible with the upgrades mentioned above!